Richard's Travel Shop
The Gallipoli Countdown and the Mayan Prophecy Countdown
Well, it is official, my online shop Richard's Travel Shop is ready to go. It is focusing on travel goods, those things you need when heading away from the comfort of your home. Not just motorcycle, but any type of travel. Click on the above link to open it in a new page or click on the photo below to open within this page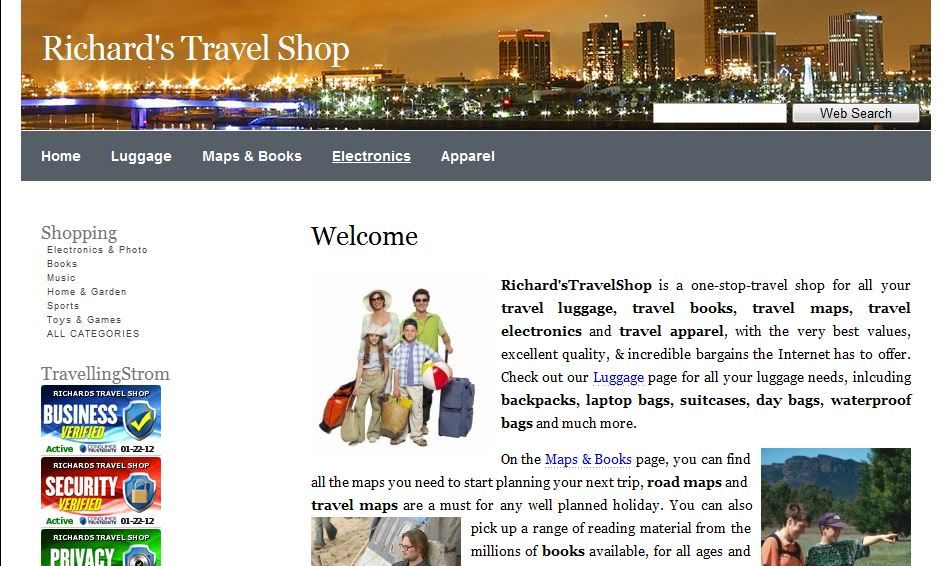 _______________________________________________________________________________________________________________
Now that the silly season is over for another year, you can stop rushing around and slow down, although most of us are back at work. Except for those lucky few who are already on the road, some of them perpetually or so it seems to me, anyway goodonya :)
Why this online business I hear you ask? Well, a few reasons and they are all to do with money :) Quite a number of people over the years have asked me how to donate towards my travels, but I have always felt it is my trip and I should fund it myself. That way I have total control over what I see, where I go etc. A number of people helped during my travels in their own way by very kindly providing food/accommodation and sometimes workshop space with or without oils etc, that was always very much appreciated, so my thanks to you. I did try and install a PayPal button a few years ago, but was advised this was only available for businesses, so I promptly forgot about it. During my last year or so at work in the hot sun, I felt I needed some other line of income, that was more to my liking and as I am an internet type of guy this seemed to be the way to go. Especially as once it is up and running, I can tweak, modify or adjust it whenever I can find internet while on the road. That was the most important thing, and the most exciting thing about it, the realisation that while I am riding it is working for me :) That has to be the best of both worlds!
For those are are a bit dubious about online shopping, it is very safe, I have bought most of my bike parts over the years from the internet using a credit card, or Paypal and have never had any issues with shonky shops, nor bad deals. If you look at the three links on the left of each page(the blue, red and green buttons with ticks and locks), you can see the site has been verified for the business, online security and online privacy of data. I will also be marketing this business via Ebay, which will be another learning curve, and hopefully that curve will be conquered before I head overseas! The thing with buying online is it can be much cheaper, because for any product under $1000, there is no tax or GST of any type at this point in time. I am all for buying from my local shops and still do, but when I see a price for an item that is 400% more than I can get it online, then I buy from the obvious place and buy something else local with the savings, I don't mind paying a small markup on an item, but some of them are outrageous!!!
So, for those that do wish to donate towards the travel fund war chest, then the easiest way to do so is have look at Richard's Travel Shop and if you see something you like, buy it knowing I get a commission from every sale. Welcome to the world of eCommerce :) And for those people that are just looking for a bargain, then go no further but have a look at what is on offer, I am sure there is something for everyone, check back often as prices are very fluid :) I am sure you can find a good price from my shop, have a look around and check out the great discounts across a range of products. Shipping is fast, in fact one item shipped from the US to my home town in 4 days, not a bad effort I reckon and there was a saving of $150AU
Anyway, if you have any comments good or bad, or suggestions about particular items, I would appreciate them, either send them through the comment page at the bottom of this page or via facebook, top right of this page, otherwise please check back often and see whats new :)
For those who will be following my travels next year, facebook updates will be current if I have a phone signal, then if I can find internet I will add some blog entries.  Until I start riding over there, I have no idea what I can and cannot do.
Cheers
TravellingStrom